Secure Your Facility
Reliable Access Control in Orlando, Fl. and Beyond is Within Reach
Earn peace of mind with business access control solutions that provide the highest level of security 24/7. Our security systems put you in control at all times, with programmable options to streamline management and access control functions.
You can build a more robust and modern system for access control in Orlando and anywhere in the region with our high-end, smart-technology driven security solutions. For instance, you can stop relying on keyed locks to prohibit or grant access to different points in your facility. With our access control systems you can create intelligent card-based or fob-based systems designed to grant access to only selected individuals, and only on the specified days and times that you set.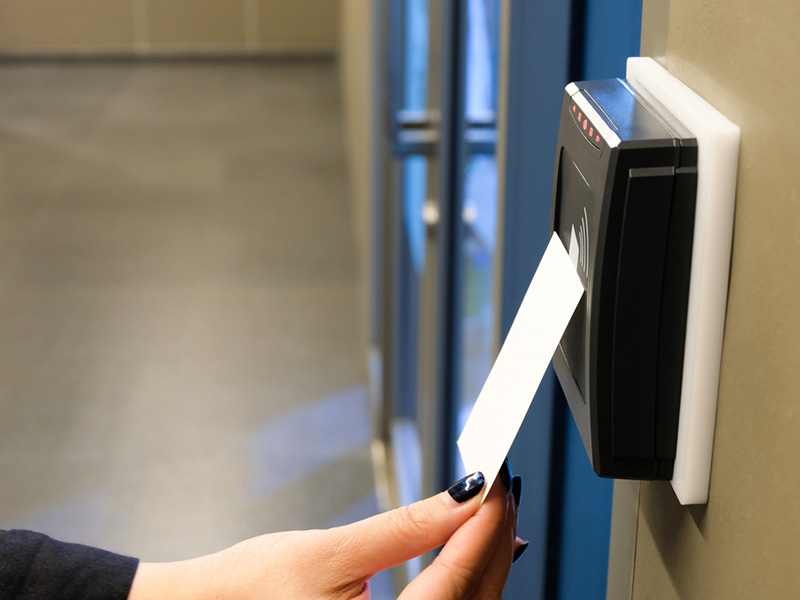 Also, rather than investing the time and resources to manage your own access control systems, many organizations in Florida rely on our security team to manage their access control. Our security professionals can help manage the credentialing process. In the event of a security breach, the access log will provide valuable data to assist in any follow-up investigation.
Both commercial and government customers trust our secure access control to protect their facilities. Whether you need to limit the entire facility, or section off areas for 'Authorized Personnel Only,' we'll help you install specific, targeted solutions.
Viking Security not only can help alleviate access control issues, but we also offer business security solutions with video surveillance, video verification, intrusion detection, and mobile control.
Improved Access Control in Orlando, Fl.
Viking Security recently partnered with ProTech Security to not only expand the reach of our combined services, but to also deepen and further our connections in accessing the best technology to serve our customers. Our ever-expanding list of technology partnerships gives us the ability to find perfectly-suited solutions to your specific challenges at your particular facility.
Contact Viking Security to learn how our access control systems can help secure your facility.