Protect Your People and Property with Surveillance, Secure Access Control, and More
With more than one million annual visitors, Altamonte Springs is a popular Central Florida hub for local businesses. If you are seeking a comprehensive commercial video surveillance system in Altamonte Springs, Viking Security, Inc., in partnership with ProTech Security, offers top-of-the-line commercial security systems throughout Central Florida. Our full-service solutions include custom options for access control, intrusion detection, and other key systems to ensure the safety of your employees, visitors, and property.
Need a custom Altamonte Springs video surveillance system? Connect with an expert here.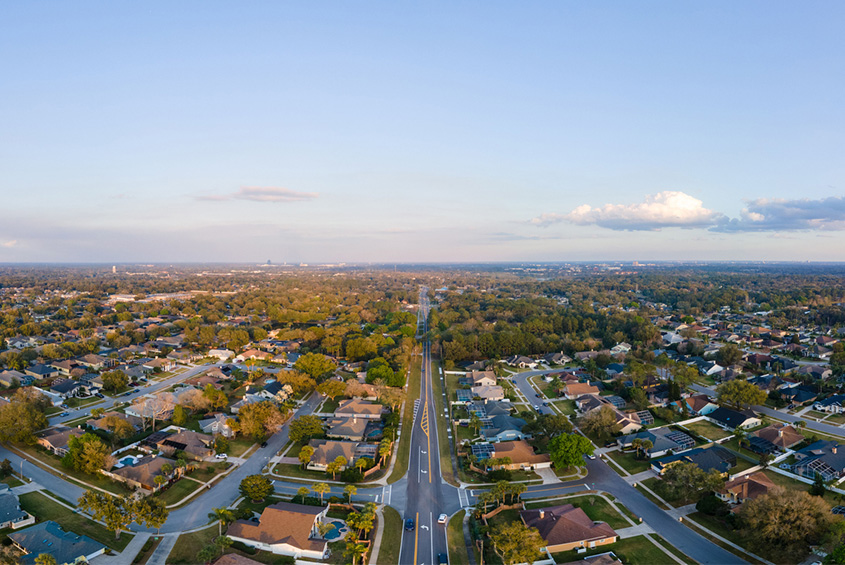 Viking Security's Commitment to Providing Robust Protection
Viking Security designs trusted integrated security systems for businesses and government facilities across Central Florida. For more than 20 years, our comprehensive video surveillance, building access control, and intrusion systems have been helping to keep Altamonte Springs businesses safe.
Our team always aims to provide robust, efficient systems custom to businesses' unique needs. With options for remote viewing, secure cloud surveillance, and more, our team will design and implement a full custom security system that keeps your assets and employees safe.
Our team of commercial security experts serves commercial clients and government facilities in popular Central Florida communities, including Azalea Park, Conway, Doctor Phillips, Fairview Shores, Fern Park, Forest City, Goldenrod, Pine Castle, Winter Park, Oak Ridge, Maitland, Lockhart, Casselberry, Lake Nona, Clermont, Ocoee, and more. Viking Security is a trusted partner for Central Florida businesses of every size, type, and security level, providing commercial video surveillance, access control, and intrusion detection systems using top-of-the-line technology.
Partner With Viking Security for Comprehensive, Custom Solutions
Viking Security has been dedicated to providing cutting-edge integrated security systems in Central Florida for more than 20 years. The partnership with ProTech (which has its own 40-year legacy throughout Ohio) has bolstered these efforts, allowing us to expand our reach and broaden the technology offerings behind our full-service systems.
No matter the industry or scale of your business, Viking Security can build a comprehensive, custom security solution. Learn more about Viking Security's capabilities here, or contact us to discuss how we can help with your commercial security needs in Altamonte Springs and beyond.